BTC in the Community
Building Futures for Youth
In 2008, a pilot program was presented to students in high schools across the Halifax Regional School Board. In 2009, the program was expanded into Chignecto-Central (CCRSB) and Cape Breton-Victoria Regional School Boards (CBVRSB). In 2010, the program expanded further to include all 8 regional school boards. Since its inception the program has provided 247 students the opportunity to explore careers in the skilled trades.
The program consists of three components; In-School Pre-Placement, CANS Training at NSCC, and a 7-week youth apprenticeship work placement. Students receive training in the areas of construction safety, plumbing, electrical and carpentry. This program is designed for high schools and will be supported by Co-operative Education teachers, O2 teachers as well as Guidance Counselors.
Feed Nova Scotia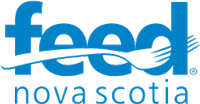 Burnside Truck Center is pleased to support Feed Nova Scotia's mission to feed Nova Scotians in need and to reduce that need.
To achieve this, Feed Nova Scotia distributes over 2 million kilograms of donated food to its member network of 146 food banks and meal programs across the province. But its role also extends beyond food. They support their members as they build capacity to serve their communities, and help raise awareness of the challenges hunger and poverty create each day for thousands of Nova Scotians.